CIT Blog
Stay Up to date
Read the most recent research, news, stories and statements relevant to the work that we do.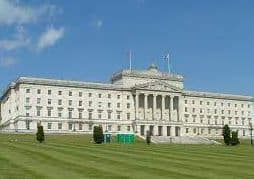 Opportunity to listen to those we support on their journey out of unwanted LGBT identities. Thursday 6th May at 6.30 PM Facebook LIVE[1] and also on X-Out-Loud YouTube[2]. You're invited to watch a...
Core Issues Trust urges the Stormont Assembly to recognise the flawed, and controversial basis of this motion and to consider the rights and freedoms of the former LGBT minority it targets. The motion is a fundamental denial of basic freedoms of speech, belief, conscience and association for all persons in Northern Ireland. An assembly that supports such a motion has lost sight of the people it serves.
The BACP claims, without evidence, that 'conversion therapy' for gender identity is harmful. But the BACP fails to apologise properly for the actual harm caused to women by its own guidance – only apologising that it offended some people. Its apology was purely aimed at saving face, due to many women expressing anger and exasperation over the guidance.
read more